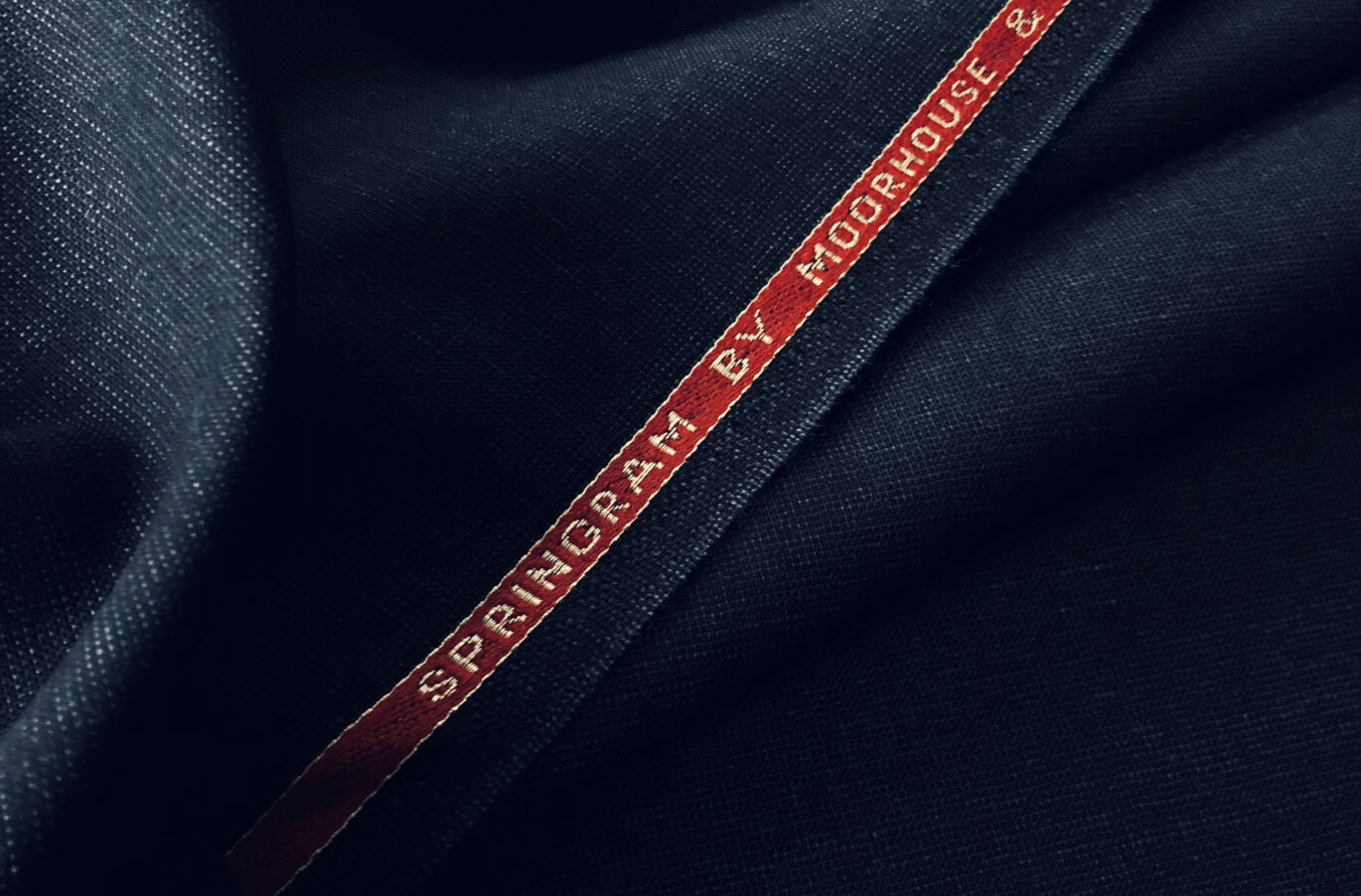 SpringRam is an exclusive, crease-resistant, high twist travel suiting collection with a wonderful story demonstrating the unparalleled collective expertise of the Yorkshire woollen industry. All of the processes required to make this quintessentially English quality are completed within a 20-mile radius in Yorkshire. The iconic Cheviot sheep, one of Britain's oldest breeds, are reared in Matrick, their fleeces sheared, scoured, classed and sorted locally, with spinning, weaving, mending and finishing all completed in and around Huddersfield, the renowned epicenter of the world's finest wool manufacturing, due in large part to the extraordinarily soft, largely mineral free water in the region, a vital ingredient in the production of fine wool.
Each step is conducted using generations of skill and local know-how only available here. An exceptionally high degree of sustainability and traceability is guaranteed via the hyper-localised production and lower carbon footprint of SpringRam.
Cheviot wool is chosen because of its specific micron diameter which, when spun to the correct yarn count, and twisted to the appropriate turn specification, ensures a cool, crisp-handled, crossbred worsted cloth that delivers exceptional abrasion- and crease-resistance, durability and high tensile strength. It's a vibrant, dense, resilient fabric that is prized for its bounce and spring, allowing it to retain its shape and body, unlike cloths in other finer, more delicate micron count fibres which lack Spring Ram's superior performance and recovery characteristics.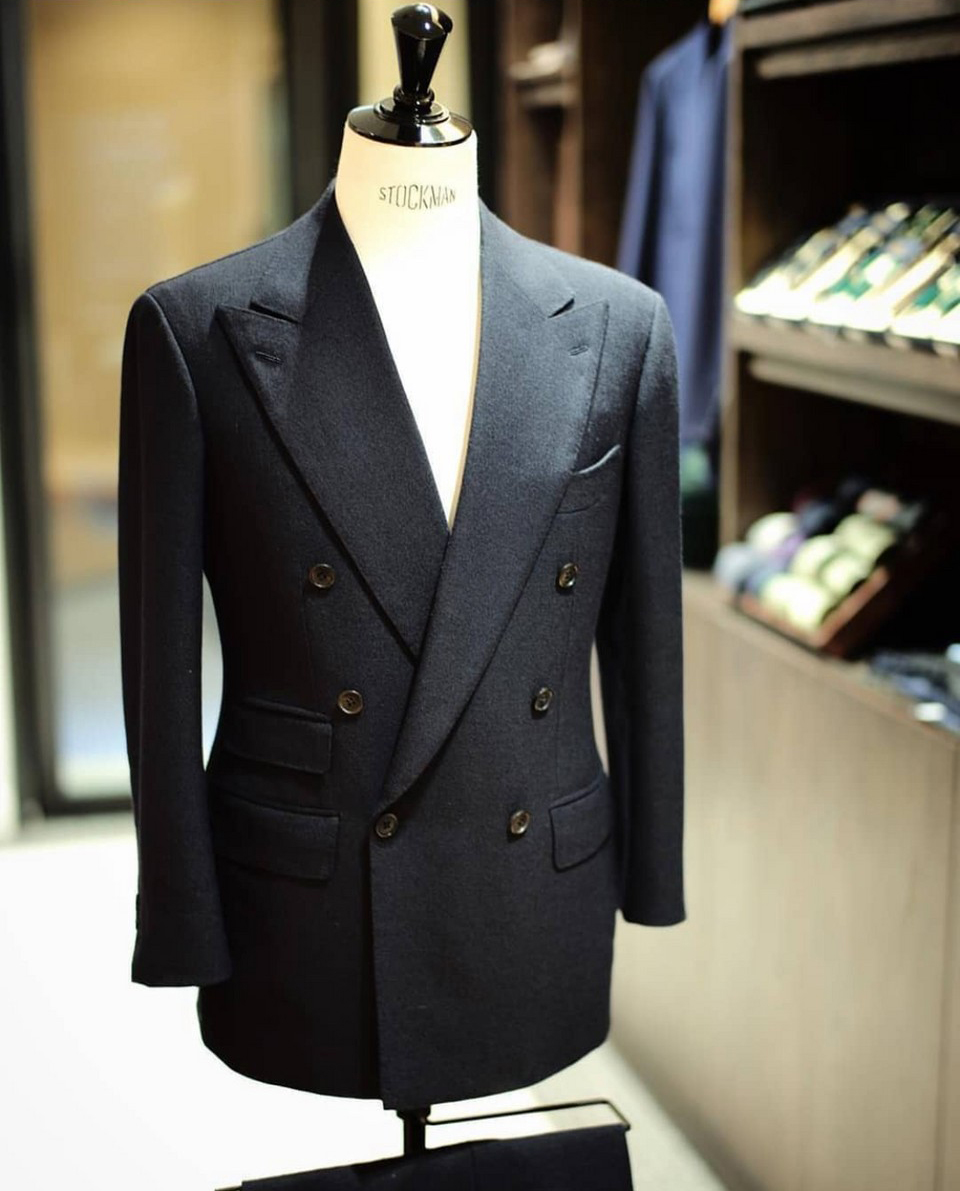 SpringRam also features two colours twisted together to give the cloth a mélange effect with more visual appeal, dimension and depth, and is available in mid-weight 12/13 oz in a range of patterns including solids, micro checks and Glen Checks in a variety of classic, high and electric blues, as well as multiple shades of greys and browns. It's a wonderful cloth for trousers, in both the plains and the fancies, as well as for travel blazers and full suits. The collection also
features a heavy, 16/17 oz three ply navy blue as well as a stitched hopsack in the same weight. Either of these makes up as contemporary update on a versatile, workhorse navy blazer when tailored in a chic, unlined, patch-pocket style.