Lumb's Golden Bale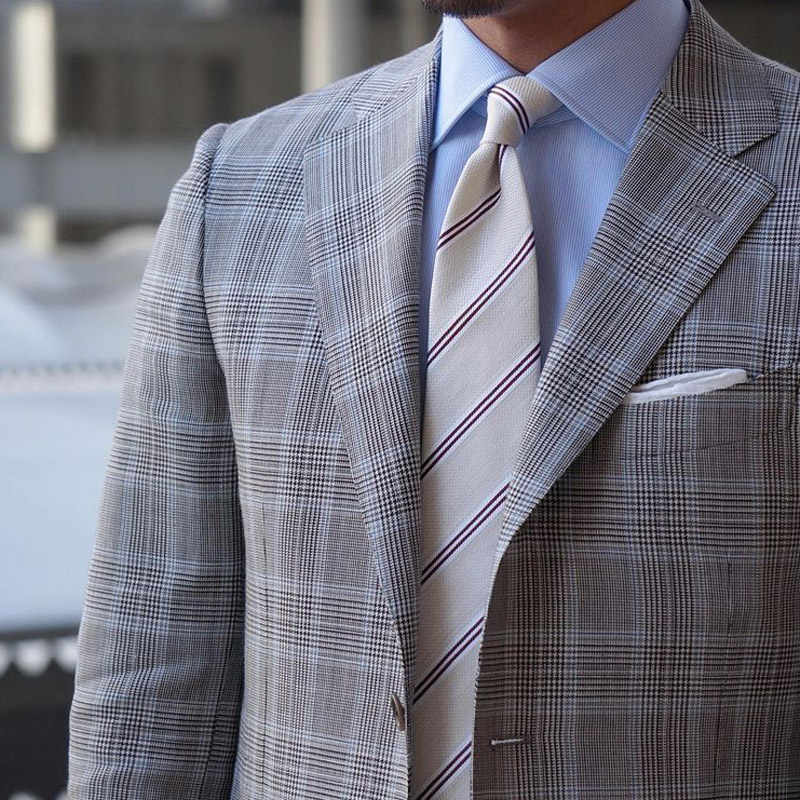 The story of Lumb's Golden Bale dates back more than a century, long before the advent of global air travel. Joseph Lumb and Sons Huddersfield developed an internationally reputation as processors of the world's finest quality yarn. Lumb's buyers scoured the Australian wool auctions for bales of extra fine merino fibre of exceptional quality. Each year's clip of the choicest parts of selected fleeces was segregated by Lumb's skilled sorters for spinning into fine yarn of the highest quality. Only fabrics woven from these singular yarns were designated "Lumb's Golden Bale".
H lesser & Sons was one of the original merchants deemed eligible by Joseph Lumb and Sons to market such rarified cloth. Today, Lumb's Golden Bale is the exclusive, flagship collection of H Lesser. Fleeces of the finest Australian and Tasmanian merino are still handpicked and inspected by the most talented and experienced buyers in Huddersfield, and H Lesser continues to insist on the highest levels of production and quality control, from spinning to weaving to critical final finishing.
Contrary to popular opinion, there isn't one single factor determining the true quality of the finest merino fibre, but four. The one most people exclusively focus on, mistakenly in my view, is fibre diameter. This can be expressed in the classification system known as the Super S number, for example Super 120's, Super 150's etc. This is alternatively declared in the micron diameter (one micron equals one millionth of a metre) of a fibre as measured under a microscope. Super numbers and microns simply tell us how thin the fibre is and nothing more. The three other determining factors are the length, strength and elasticity of the fibre (meaning how much it can stretch and still return to its original shape, allowing wrinkles to disappear overnight, for example, as the fibre relaxes).
This exceptional raw fibre needs to be carefully scoured (washed in soap and water), spun, and twisted into yarn. The warp (vertical ordered) yarn is then set up on a state-of-the-art weaving loom and interwoven with the weft (horizontal order yarn). After weaving, each 50m 'piece' must be inspected centimeter by centimeter by human eye for mis-weaves and damages. These are painstakingly identified and manually mended by skilled hands. Finally, each piece must be expertly finished to a specific and unhurried recipe so that it achieves the signature Lumb's Golden Bale handle prescribed by H Lesser.
One simple reason H Lesser acquired its incomparable reputation among Savile Row tailors as the proverbial 'Rolls Royce' of cloth, is its insistence on the highest quality raw materials like the singular yarn spun of Lumb's Golden Bale, and that its quality control team add additional steps to reinspect each piece delivered to them by the mill, famously rejecting those not meeting their exacting standards.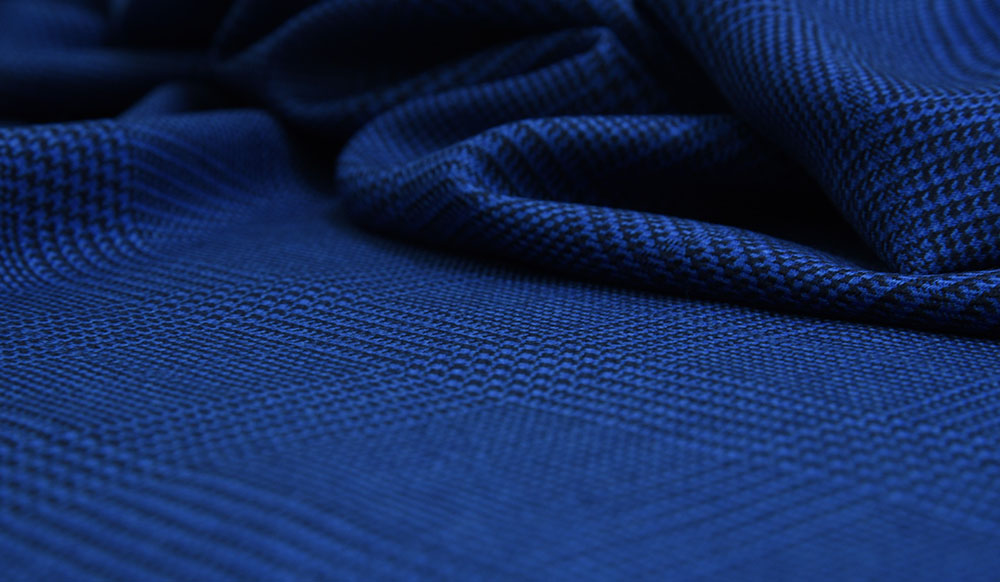 This rigorous, additional quality control post production and the celebrated Lumb's Golden Bale selection of the finest raw fibre pre-production assures the unparalleled reputation for excellence of LGB.
Celebrated globally as the finest English cloth, Lumb's Golden Bale is only available from H Lesser. It comes in three weights lightweight worsted 8 oz; medium weight worsted and worsted flannel 11 oz and the beefier 13 oz worsted. Characteristically English styling is featured in blues, greys and browns and some fashion colours across the weight classes, including plains, stripes, sharkskins, birds-eyes (a personal favourite) and contemporary Prince of Wales checks. The collection is perfect for suits, blazers and formal wear such as dinner suits or, as they say across the pond, tuxedos. There is also a selection of superb 11 oz worsted flannels in six solid colours and a similar number of colour-ways in refined chalk stripes. A choice assortment of small checks is proposed in five colours, ideal for suits with a country vibe, or for chic sports jackets. Paired with 5-pocket cords, moleskins or denim, they offer a change from the traditional suit for today's more casual dress code.
The collection concludes with a range of 11 oz worsted spun Glen checks (the difference being that PoW checks have a deco coloured windowpane repeat, whereas Glen checks do not) in a spectrum appropriate for jackets or contemporary suits