IN PRAISE OF THE AUTHENTIC, ENGLISH ORIGINAL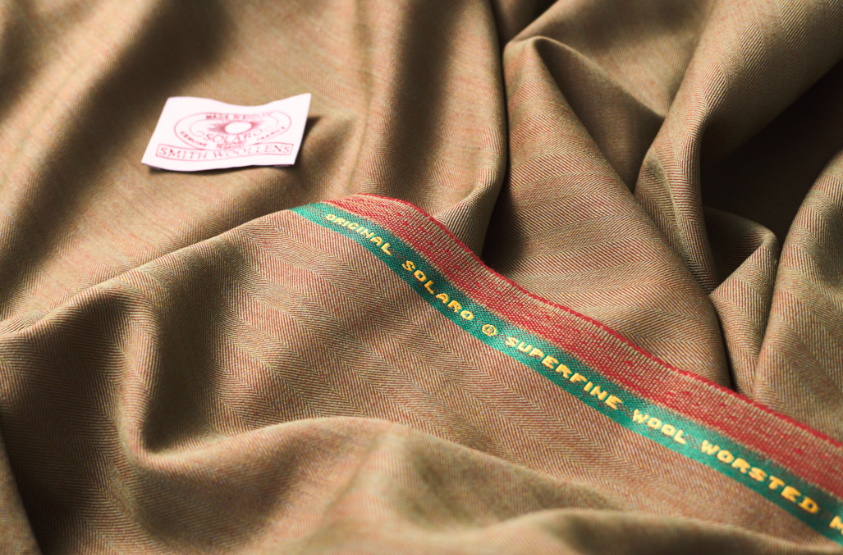 Unique. Sui generis. Cult favourite. Instagram star. Solaro® elicits these superlatives and many more besides. So what better time to explore the story of this legendary cloth than on the eve of the 100th anniversary of Smith Woollens, textile merchants founded in England in 1921 by Herbert Smith and Claude Graham. The company trademarked this unique, iridescent twill wool suiting that features an instantly recognisable khaki coloured 'face' (the front side of the fabric) and a brick red 'reverse' (the back). Made in England and patented by Smith Woollens (now part of leading British textile group, Harrisons of Edinburgh), this singular style is often imitated but never equalled.
Solaro® has evolved into an indispensable warm-weather suiting, ideal for spring and summer wear, sported on social media posts and on the street by sartorial aficionados the world over. Unlined to best show the unexpected brick colour on the underside, and styled as a dandy double-breasted or streamlined single-breasted jacket, paired with matching side-tab suit trousers, or dressed down over a denim shirt and distressed jeans, Solaro® is enjoying its moment in the sun as a modern, versatile and selfie-friendly English fabric.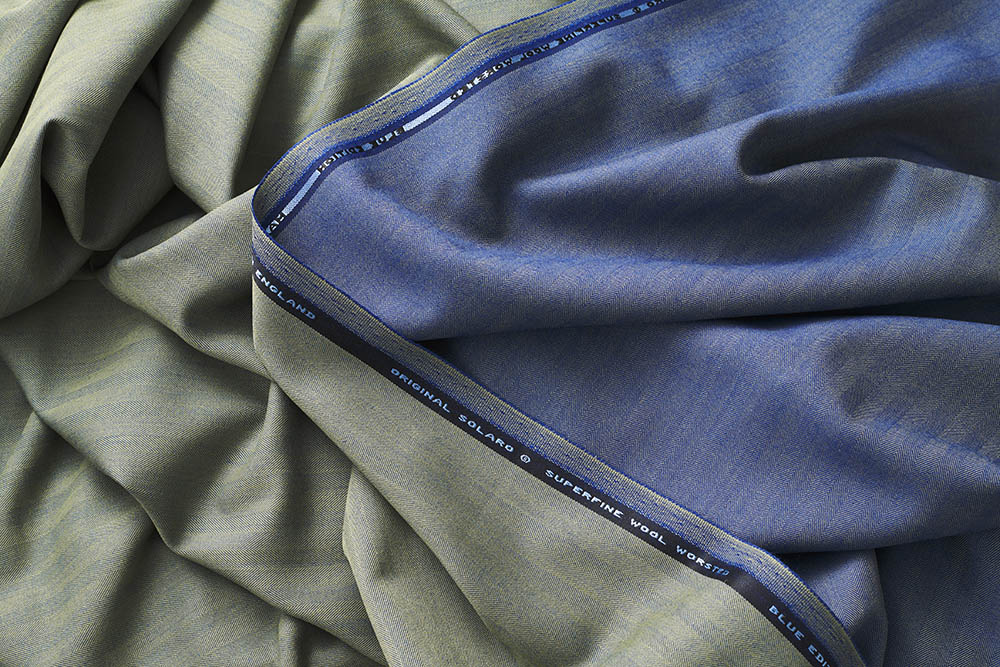 Solaro® Celebs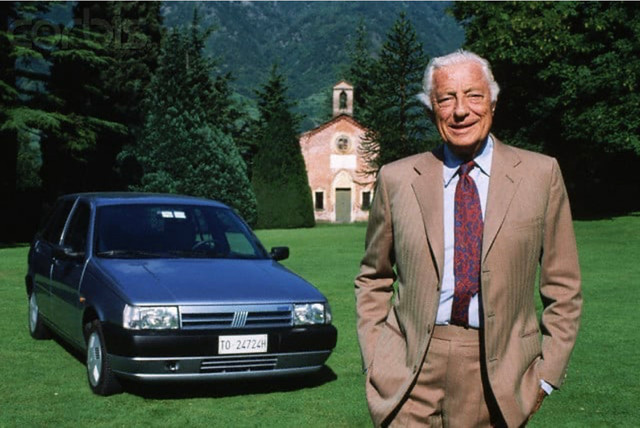 One of the most famous devotees of Solaro® was the Twentieth century Italian industrialist and style icon, Gianni Agnelli. Known as 'The Rake of the Riviera', 'L'Avvocato' (The Lawyer), and owner of Juventus FC, Agnelli also enjoyed a reputation as a ladies' man. According to a recent HBO documentary on Agnelli, his conquests included Swedish film star Anita Ekberg of La Dolce Vita fame, Pamela Churchill, daughter-in-law of Sir Winston Churchill, and possibly First Lady Jackie Kennedy. When Jackie and her two young children Caroline and John together with Jackie's sister Lee Radziwill were summering in Ravello in 1962, Agnelli was photographed squiring Jackie around the Amalfi Coast. Seeing the press pictures in America and hearing the rumours of an affair, President John F Kennedy is said to have sent Jackie a not-so-subtle come home message – "More Caroline, less Agnelli".
After the Fiat and Ferrari boss died in 2003, his mantle as Italy's best-dressed man was seamlessly taken up by his grandson Lapo Elkann, who inherited not only his grandfather's impeccable style genes, but also his extensive wardrobe of exquisite, hand-tailored A. Caraceni clothing. Happily, he and his forebear wear the same size.
In his 2012 personal style monograph published by Add Editore, Torino, 'Il Regolo Del Mio Stile' ('The Ruler Of My Style') Elkann, or 'Laps' to his friends, gives a wonderful shout out to Solaro®:
"Actually, the patented name is Original Solaro Made in England," he writes, praising the "red highlights" of "that iridescent beige fabric that changes with the light." He even tells the story of how he commissioned a bespoke tuxedo made from Solaro® that he pairs with matching Solaro® espadrilles. What a wonderfully creative way to honour his grandfather's sartorial legacy, and simultaneously demonstrate his own style virtuosity through the beauty and versatility of Solaro®. "Different fabrics in classic cuts can be a lot of fun," he enthuses, and he'll find no argument here.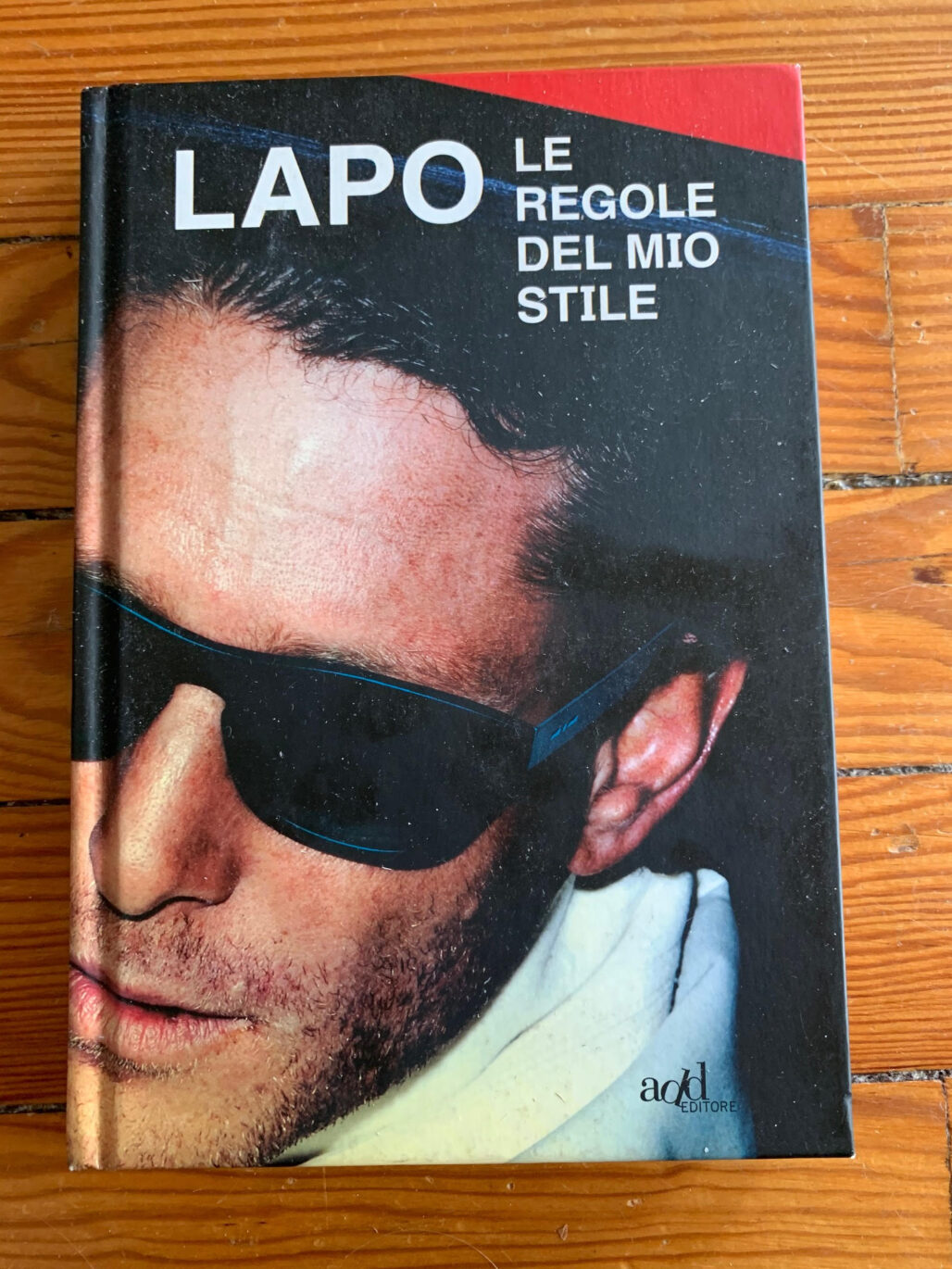 The Early Years
Originally developed by London School of Tropical Medicine scientist Dr Louis Sambon in the early 1900's in an attempt to block harmful UV rays for British military uniform use in tropical climes, Solaro® has evolved to become a civilian cult classic, equally at home styled as a casually chic summer suit, or even unexpected formalwear.
Pitti Peacocks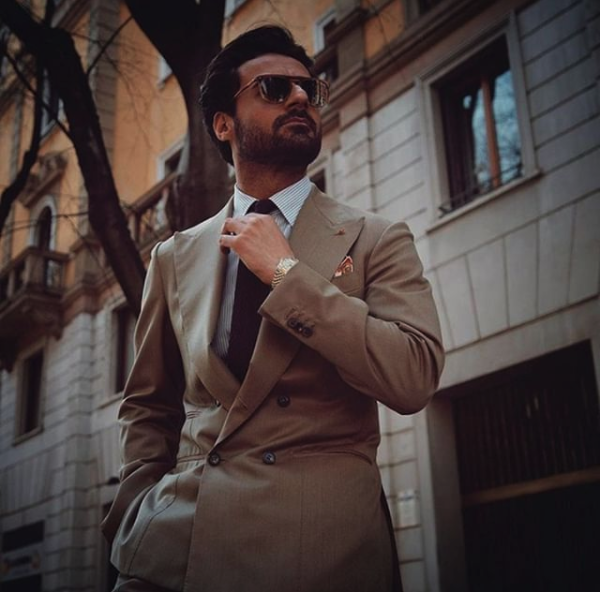 Pre-pandemic, the June editions of Pitti Uomo, the semi-annual men's fashion trade megashow held in Florence, were awash with well heeled industry types pairing their unlined Solaro® suits with unlined summer loafers, sans socks naturellement, and topped off with Persol sunglasses and jaunty panama hats. The bright Florentine sunshine picked up the red highlights from the fabric's underside, allowing them to shine through to the front of the cloth, creating subtle visual interest in countless social media video clips, sartorial blogs and fashion press layouts.
Best Dressed
Indeed, outside of the Pitti scene, Solaro® aficionados regularly feature on the best dressed lists, including former Ferrari chairman Luca Cordero di Montezemolo, Sciamat founder Nicola Radano, The Bespoke Dudes' Fabio Attanasio and luxury retail titan, Matteo Marzotto, in addition to the style royalty of Agnelli and Elkann.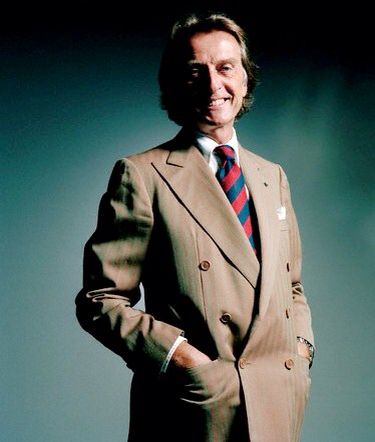 Tailor Approved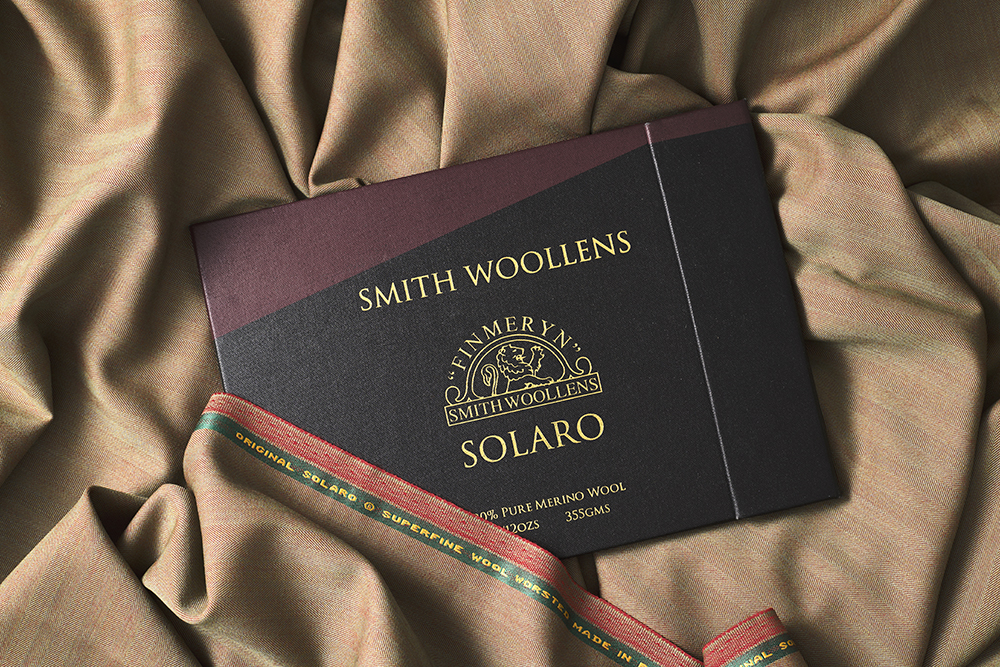 As with many iconic British cloths, Solaro® is championed by leading bespoke tailors on Savile Row, as well as among Italy's 'Su Misura' artisans and equally importantly in sartorially obsessed Japan. All are proud to recommend this unique cloth to their clients, and to post photogenic images of Solaro® garments in-progress on their Instagram feeds.
New Hue!
In addition to the traditional khaki in a variety of styles (plain twill, small herringbone and larger herringbone), Smith Woollens recently introduced a new color to the Solaro® spectrum, an attractive blue hue that has a hint of aqua thanks to the color of the reverse. SW2574